We put classic Valentine's Day elements Hearts into the gnomes by color and design. Gnome symbolize the LOVE and good luck. The gnomes will bring you the good luck, warmth and happiness.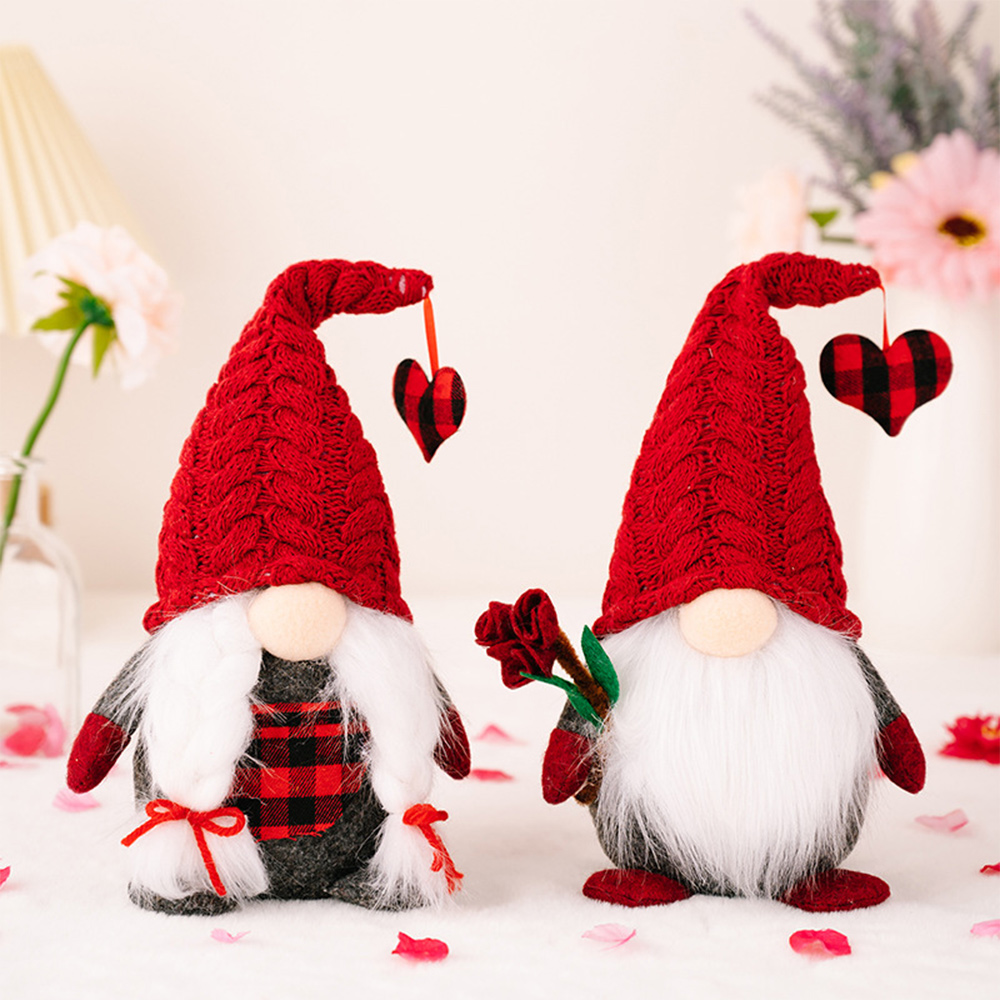 Features
Valentine's Day Gnomes Plush - Mr and Mrs Valentine Gnomes plush with hearts, fuzzy knit hats ,cute nose.
Soft & Durable Material - Valentine's Day gnomes are made of soft plush material, and the beard and hair are artificial plush fur. Fiber built inside the gnome body to make it soft and comfortable to touch.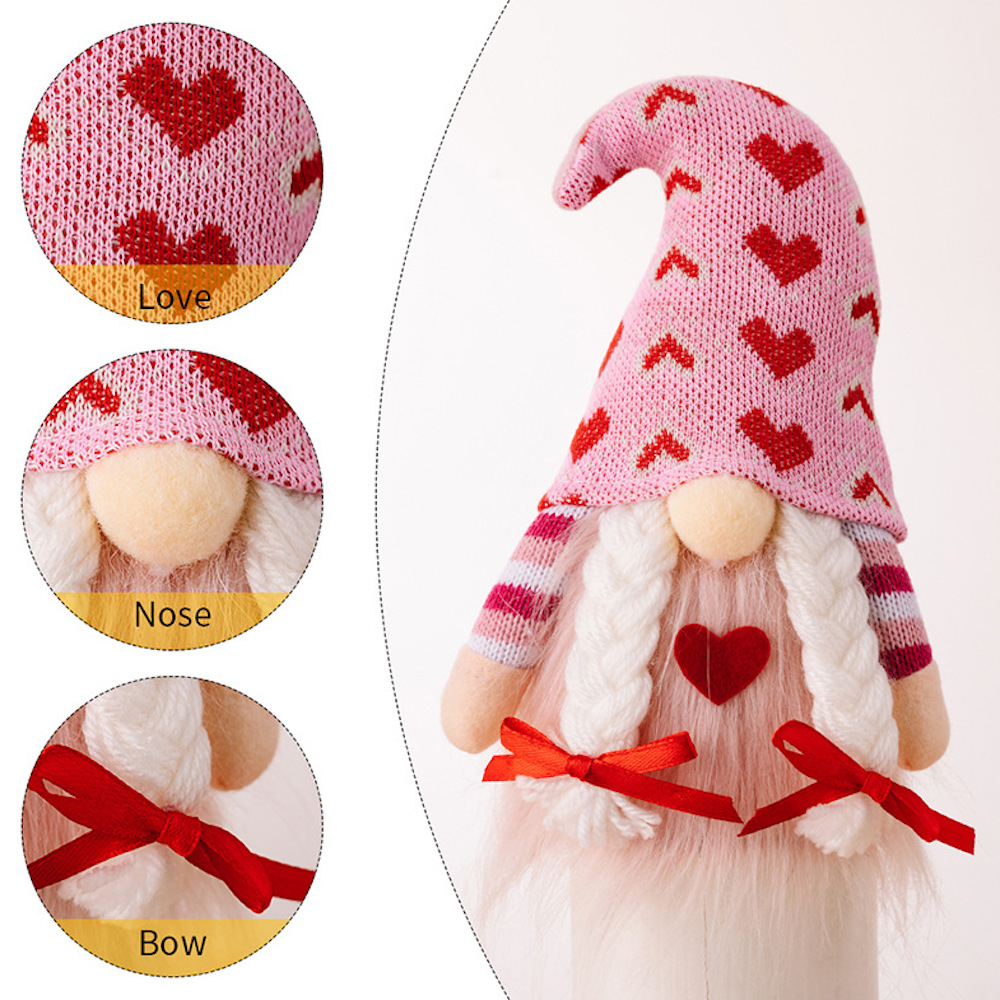 Valentine's Day Home Decoration - Valentine's Day indoor outdoor, bedroom decorations such as desk, table, sofa, fireplace, bookcase, shelf, dining table, bedside, living room, window, fireplace, kitchen, office, etc.
Perfect Gift - These Valentine's Day gnomes are regarded as who bring home wealth, love and health.You can give them as gifts to your family or friends to express your love and blessings.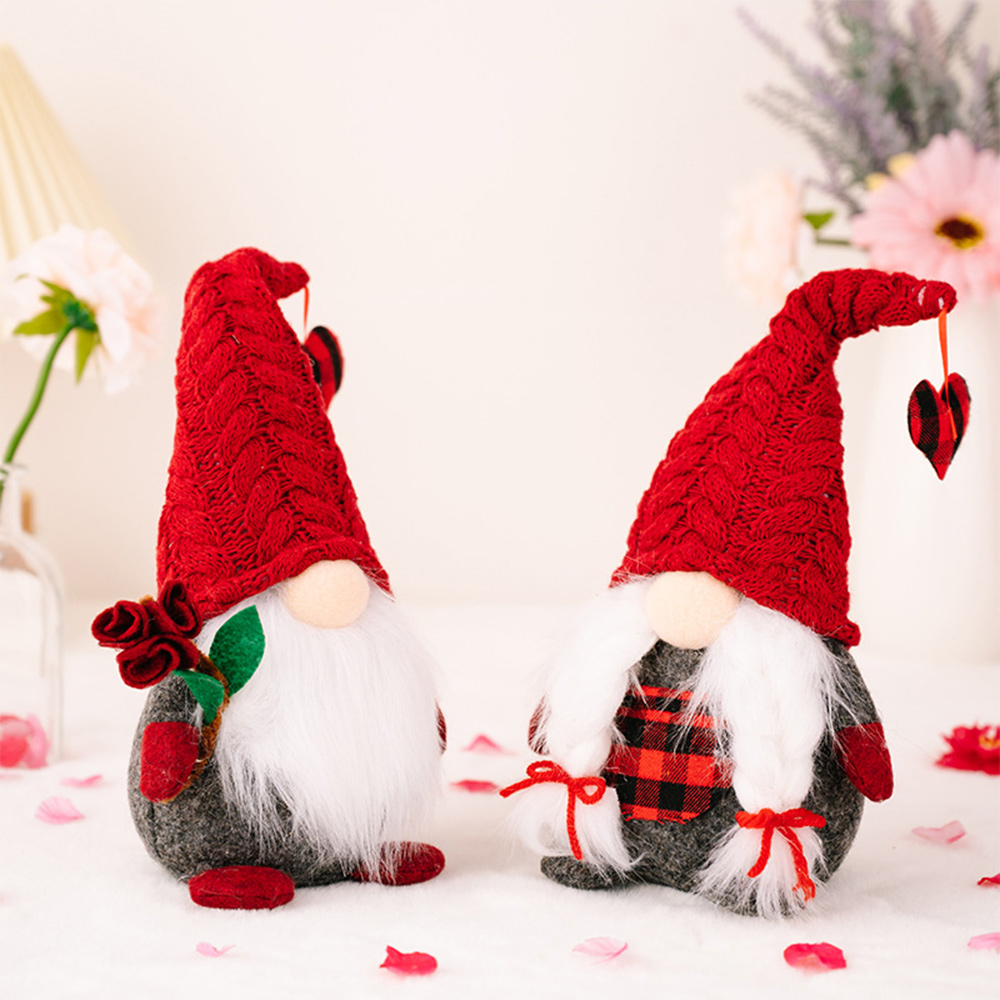 Specification
Material: knitted fabric,non-woven fabric
Size: 8*8*28cm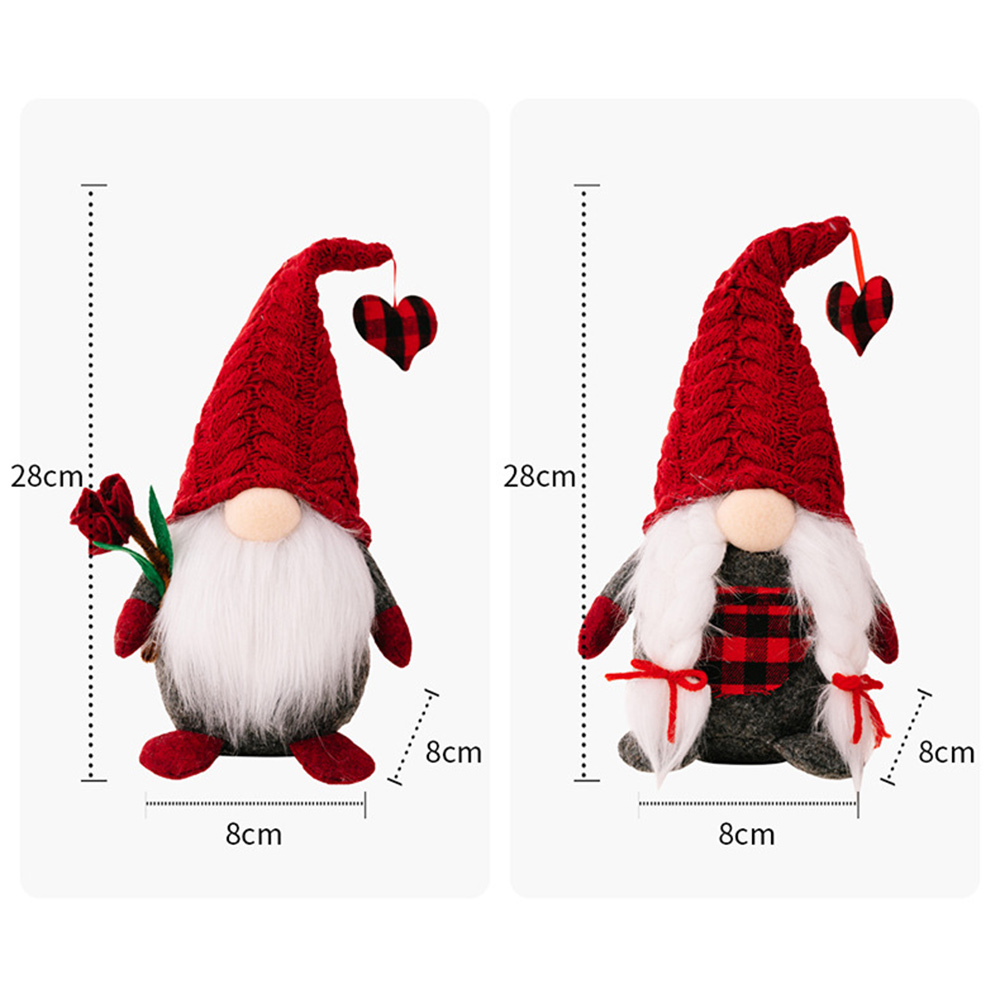 Package Include
1/2*Valentine's Day Red Knit Faceless Gnome