💗After Christmas, Valentine's Day is not far away.💗
Have you decided what kind of gift to give to your lover? If you haven't decided yet, it's a good choice to consider these cute gnomes.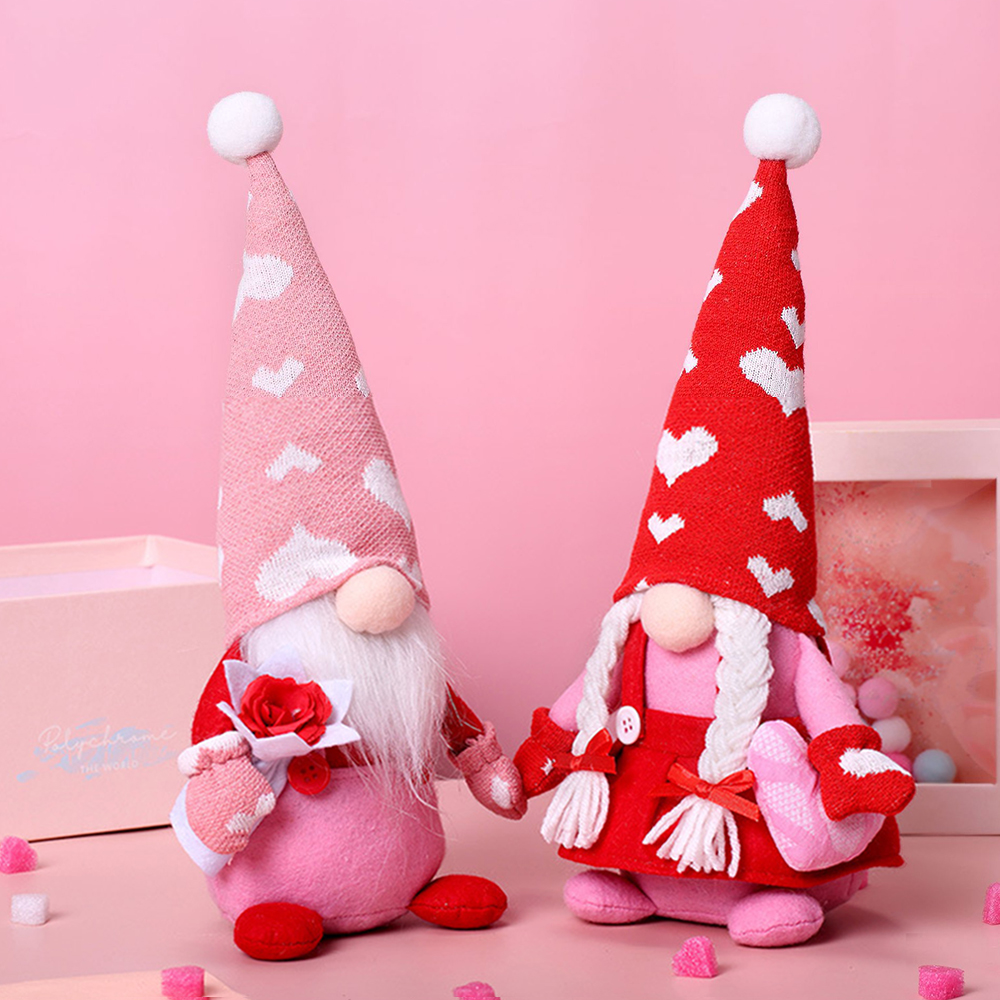 Features:
❤️Lucky Gnome: According to Scandinavian tradition, the gnome represents good luck, and during the harvest season, we hope this Valentine's Gnome brings warmth, happiness and joy to you and your loved ones.
❤️Valentine's Day Decorations: These lovely Valentine Mr gnome plush and Mrs gnome plush will create a sweet feeling on Valentine's Day, it will be the perfect decoration for your Valentine's Day party or home party and will be your party decoration Preferred.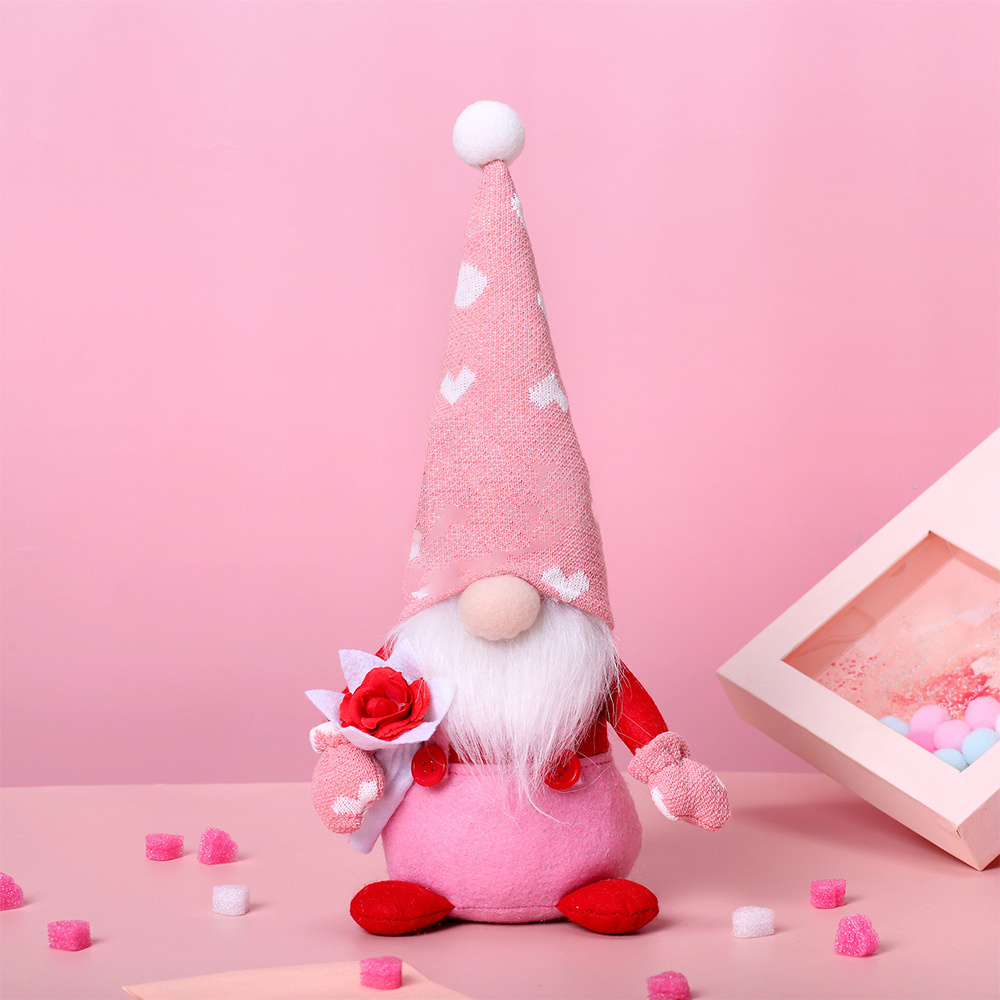 ❤️Handcrafted Material: Our heart rose gnome is made of soft felt, cotton fabric, wooden nose, fiber white beard, and tall hat for posing. The heavier bottom allowed him to stand alone.
❤️Perfect Size: The Valentine gnome is the perfect decoration for your home, the size is designed to be perfect, you can place it on the fireplace, mantle, table, window, shelf and it will stand out from your home decor. These gnomes would be a great addition to a Valentine's Day space, or as a great gift to express well wishes to a loved one. Fun Valentine's Day gift for him/her.

Specifications:
Material: non-woven fabric, acrylic
Filling: pp cotton + sandstone
Size: 16*8*32cm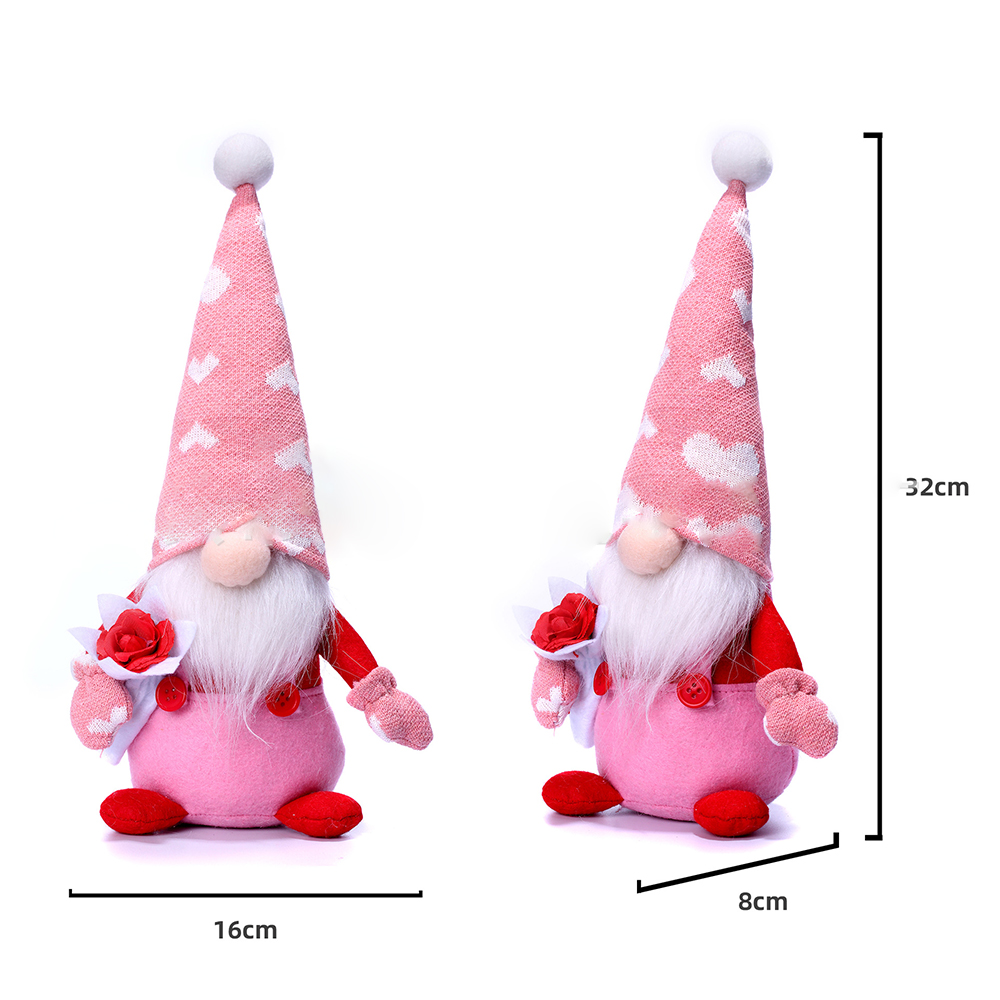 Package includes:
1/2* Valentine's Day Love Heart Rose Faceless Gnome