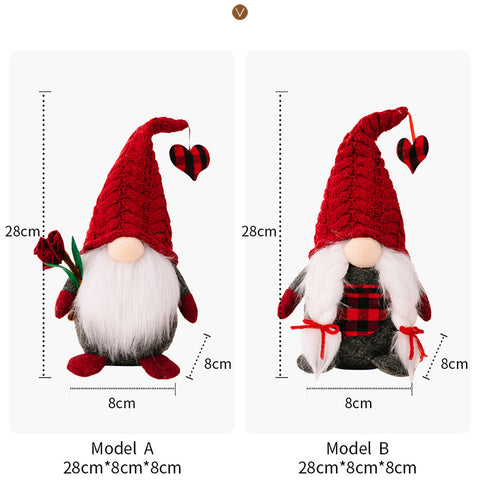 【Valentine's Day Decorations】Add festive charm with these cute Valentine's Gnomes. They have an unusual heart-shaped knitted hat design and a rose in their hands. They are the perfect choice for decorating a room for Valentine's Day!

【Handcrafted and premium material】Our Valentine's Gnome is made from soft wool hand-knitted hats, cotton fabrics, fibrous white beards and long hats. High-quality.

【A good choice for gift】Do you need a unique valentine gift? Your lover will be very surprised with these cute gnomes. Makes a great gift and can be displayed anywhere at home or in the office. Every time your lover sees them, they will remember sweet memories and smile with a raised mouth.