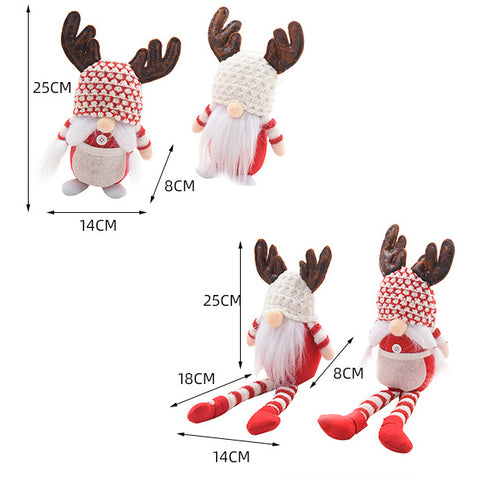 In folklore, the gnome protects people from misfortune. The elf gnome plush will bring us good luck, happiness, warmth, and also add a bit of magic to our home.

Adorable Design, handmade - Moose gnome features long plush gray hair and beard.

Christmas Decorations - Christmas gnomes will bring you joy and a good mood and will give any interior an atmosphere of comfort and fairy tales. Place them on your desk to bring a little whimsical cheer to the home/office. Each gnome plush is absolutely charming and will win the heart of any gnome lover.

Perfect Gift Idea - The lovable gnome is traditional and perfect for spreading the holiday spirit and bringing good luck to the whole family. Put them on the table, desk, fireplace, bookshelf and more. They will be the festive addition to your home decor. Perfect gift for Thanksgiving and Christmas decoration.